50th Reunion--October 18th, 2008
at Van Zandt Country Club
Click HERE for Information
Welcome to our Web Site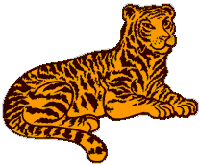 This web site is dedicated to all classmates (graduates & non-graduates) of Wills Point High School Class of 1958. Whether you graduated with our class or not is not important. If you attended Wills Point Schools for any period of time and were slated to graduate in 1958, we consider you to be a classmate. We have created this page to:
| | |
| --- | --- |
| | Honor our school |
| | Remember our deceased class members |
| | Serve as a medium for us to stay in touch |
| | Help us remember a time when we were young and full of expectations |
We welcome general comments, suggestions for improvements, and corrections on any errors.
While this site was created and is maintained with the best information available, we acknowledge there may be occasional errors, either due to typos, incorrect source information, on just plain faulty memory. We welcome any suggestions for improvement, as well as corrections.
Maintaining current information on class members is a difficult task. We encourage all class members to keep us updated regarding addresses, phone numbers, family status, etc.
You can contact us by various means, but the preferred method is sending your updates to: Bill Rusk, 628 Wentworth Drive, Richardson, Texas 75081. You can also contact him at 972-690-1670.