Our School



Wills Point High School is located in Wills Point, approximately 50 miles east of Dallas, Texas. We were known as "The Wills Point Tigers." The Wills Point ISD has a web site at http://www.wpisd.com/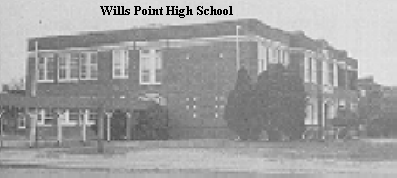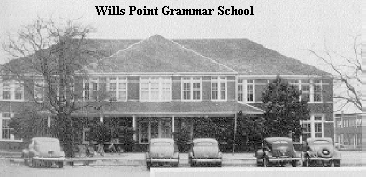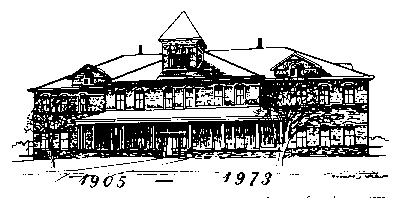 Grammar School as Originally Built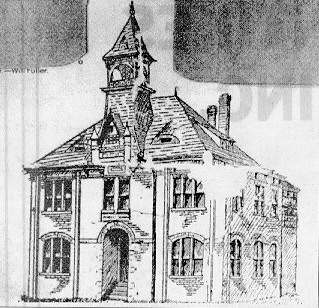 Old High School, destroyed by Tornado in 1890
(Courtesy Wills Point Chronicle)
Source for following information: "History of Wills Point School," compiled for publication in the "History of Van Zandt County" by Mrs. Mary Castleberry. (Copy provided by Linda Moon)
The first public school in Wills Point was located on North Fourth Street in 1886. It consisted of a four-room, four-teacher school and was the largest school in the county. The school had a grammar school containing grades, one through seven, and high school grades, eight through eleven. W. H. Alford was the first graduate of the Wills Point Public School.
Mrs. Anvaline Meredith Provence, a teacher from 1900 to 1952, established the traditional "White Gift Service," in which the Christmas Story was presented (originally in Latin) and gifts were donated for needy families.
In 1835, under the administration of G. D. Staton, four buses were purchased to transport rural children to the school. In 1941, 281 high school students and 45 elementary students were transported to Wills Point from rural areas.
Several Wills Point school buildings have been constructed, destroyed, and rebuilt as follows:
| | |
| --- | --- |
| | first building: 1886-1890 (destroyed by tornado) |
| | second building:1890-1901 (destroyed by tornado) |
| | third building: 1901-1905 (destroyed by fire) |
| | forth building:1905-1973 (torn down to build a new school) |
| | high school:1927-1973 (torn down) |
| | high school:1967-- |
| | elementary:1971-- |
| | junior high: 1973-- |
| | new school: 1998-- |
Superintendents have been:
| | |
| --- | --- |
| | W. I. Cowles: 1886 |
| | L. H. Kidd: 1902 |
| | Elias Core: 1910 |
| | H. P. Davis: 1903 |
| | H. Christonson: 1916 |
| | E. E. Ramsey: 1919 |
| | G. D. Staton: 1925 |
| | R. M. Hooks: 1952 |
| | Victor H. Jordan: 1964 |
| | Dennis L. Townsend: 1980 |
| | Gerald Rosebure: 1987 |
| | William H. Stewart, Jr.: 1995-2007 |
| | Joe Oliver: 2007-2011 |
| | Suzanne Blasingame: 2011-Present |